Our Favourite Crowd-Funded Gadgets – February 2020
It's only February, and already, there have been some exciting gadgets and devices appearing on the crowd-funding sites. Here's a round-up of our favourites so far.
The top crowd-funding gadgets
Pearl – Solar-charged AI-powered earbuds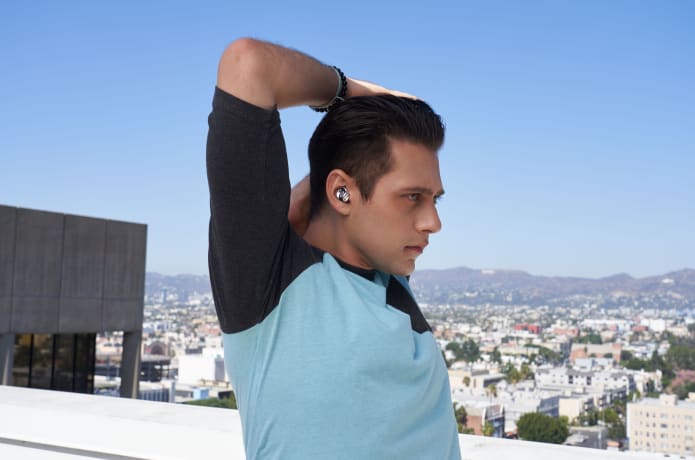 (Image credit: Peal)
Pearl are wireless earbuds with a difference. For starters, the sound quality is a real game-changer, as they're powered by Qualcomm QCC5121, which is recognised as one of the industry's most impressive chips. They're also noise-cancelling and have beryllium drivers.
However, the state-of-the-art features don't end there. Pearl are fully touch-controlled, which means they can be operated using small gestures. The AI functionality helps to ensure you don't accidentally leave your earbuds somewhere, as they send a notification to your smartphone if they remain too long in an unfamiliar location. They can also be charged using solar energy – a big bonus if you're out in the wilderness and don't have access to a USB or WIFI.
The campaign smashed through its original target of £11,509 (receiving a staggering £165,585 of backing). It's now in the production phase, and the earbuds should be available to purchase in the near future.
Rebo – A cleaner drink of water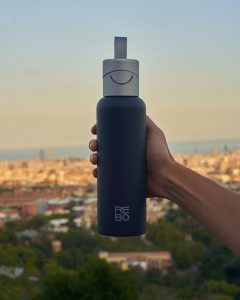 (Image credit: REBO)
Single-use plastic is a major issue affecting our planet right now. Rebo have come up with a solution – a reusable water-bottle that funds the collection of single-use plastic bottles every time you have a drink.
Whenever you drink from your Rebo bottle, the accompanying app records it. The app then displays how many plastic bottles you've avoided using while drinking from your Rebo, which is useful in terms of recording your environmental impact. Even more importantly, each time you use Rebo, you'll fund the collection of one polluting single-use bottle, which means you're literally helping the planet every time you take a sip.
Rebo reached close to £150,000 in its IndieGoGo campaign. It's now at the prototype stage, and should be going into production soon.
Lumi Mark II – the automated 'cameraman'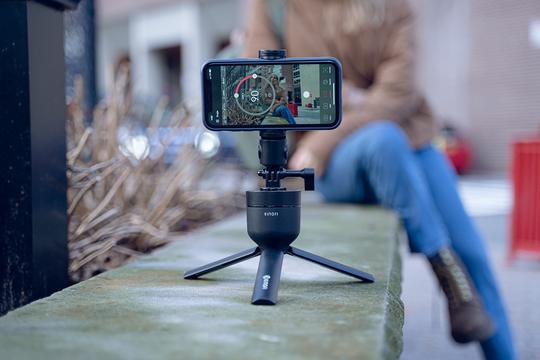 (Image credit: Kinofi)
In today's social media-dominated world, creating professional video footage has never been more important. However, not everyone can afford the expensive equipment required to make a polished piece of online content.
Lumi Mark II provides the answer. The device is designed to hold any smartphone, and has a range of formidable features, such as face-tracking (moving while you are), auto time-lapse and its own production suite. There's even live-tracking and streaming, which is great for those who regularly post live content to their followers.
It smashed its target back in January and managed to secure over 400 backers. It's now being produced and should be available to purchase soon.
Pocketdrum – portable drumming on the go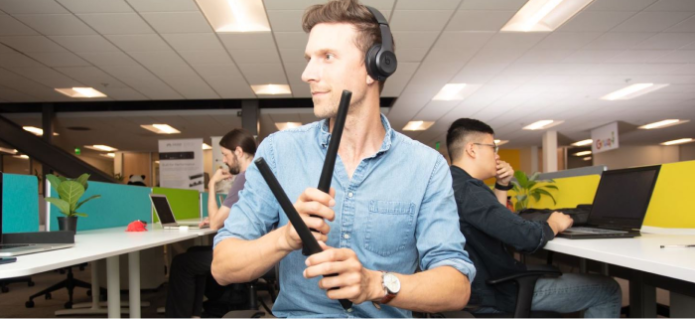 (Image credit: AeroBand)
When you're rehearsing with your fellow band-mates, there's one instrument that always causes issues, and that's the drums. Even a small electric kit is heavy and cumbersome, which makes moving it from place to place extremely challenging.
Pocketdrum is a clever gadget that lets users play the drums in any location at all. It's actually a pair of Bluetooth-enabled drum-sticks, which vibrate every time they're 'hit' in the air. When paired with the app, they create a range of sounds that closely mimic an actual drum kit, depending on how hard they're struck.
The campaign 'perk' also comes with a PocketGuitar, which in addition to being used as a guitar, also functions as a foot-sensor to control the bass-drum effect. Unsurprisingly, this innovative device raised all the money it needed (over $370,000 to be precise) and is in the production phase at the moment.
Buoq – headphones that double-up as speakers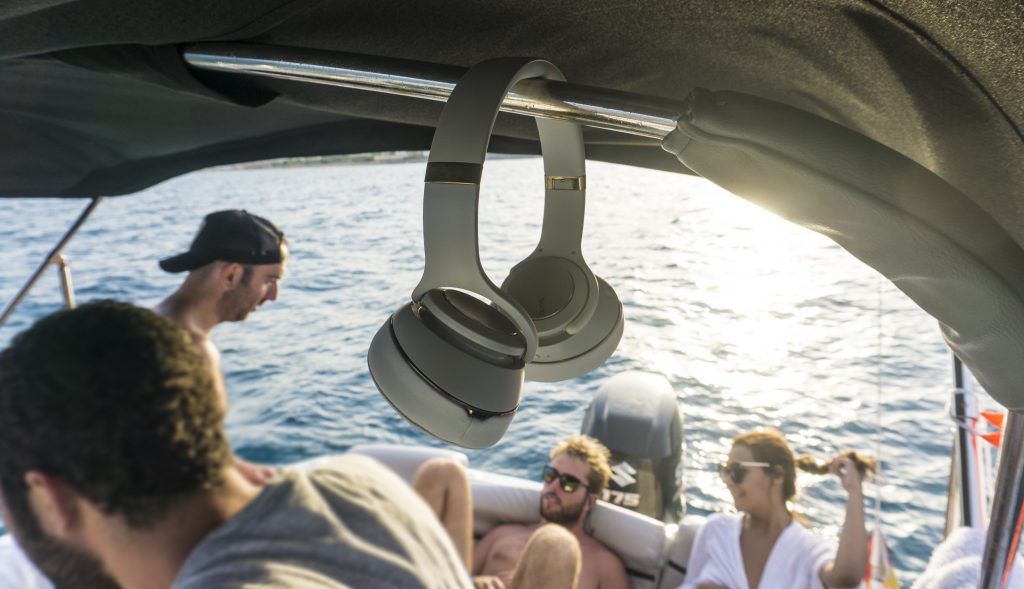 (Image credit: Buoq)
Sometimes, all you want to do is listen to music alone, immersing yourself in the privacy of your headphones. On other occasions, you might want to pump the volume up, so friends can enjoy it too. Now, there's an inventive gadget that covers both bases, and more.
Buoq looks like a standard set of headphones. It offers premium sound quality, ergonomic design and operates via Bluetooth. However, that's where the similarities to typical headphones end. Buoq operates in three modes; headphone, wearable and speaker.
In wearable mode, the device plays audible music while the user wears it around their neck. Described as a 'virtual sonic helmet', it means the audio can be heard without disturbing any people nearby. Speaker mode amplifies the volume, enabling others to hear the music with ease.
The campaign was backed by over 1,000 people, raising over £75,000 in total. With the first devices being shipped in February, it seems likely it'll be available for the general public to purchase in the near future.