How to Make Life Easier During a Lockdown
The UK has been in lockdown for several weeks now, and it's understandable if you're starting to find it difficult. Chances are that you're missing the things you once took for granted, like meeting with friends, working out at the gym, or eating out.
It's important, for the sake of everyone's health, to stick with the lockdown rules for a while longer. However, the good news is that there are ways to bring the outside world into your house and make life a little easier – via technology. Thanks to apps and gadgets, you've got a wealth of activities to enjoy, and they're all available at the touch of a button.
Here's a comprehensive guide to making life great again, while you're staying safe at home.
The top apps for chatting with friends
Staying in touch during the COVID-19 pandemic is important, especially for your mental wellbeing. While a simple phone call will often suffice, sometimes it's good to see a friend 'in person' via video, or even play games online.
If you're getting bored of your conversations being limited to chatting on the phone, you'll enjoy the following apps.
Houseparty – available on iOS and Android
The Houseparty app touts itself as the 'face to face social network'. To get the party started, simply set up a 'room', then welcome up to seven other friends to join the fun. One of the stand-out features of Houseparty is you're not limited to just the one 'room'. If you have multiple groups of friends, you can float between 'rooms' and engage in several different conversations at once.
However, where Houseparty really comes into its own is its playful personality. Not only can you chat online with friends, you can also play a range of games with them, such as QuickDraw (which isn't dissimilar to Pictionary) and Trivia, which tests your general knowledge to the max.
You can find out about Houseparty here.
Google Hangouts – available on iOS and Android
Google Hangouts has a really straightforward user interface, which makes it a good option for the techno-phobes in your family. It's an easy way to send messages, chat via video, or even just do a basic voice call.
There are some fun features in Google Hangouts too. For instance, it's a great option if you want to have a text-chat session with lots of friends at once, as it accommodates up to 100 people. You can also add photos, stickers, GIFs and emojis, which help to keep the conversation interesting.
You'll need a Google account to use Google Hangouts, but don't worry, it's free to sign up. You can learn more about it on Google's website.
Zoom – available on iOS and Android
You've probably already heard of Zoom. Throughout the Coronavirus lockdown, it's become the chat-app of choice for businesses and schools. It's also a good choice for casual use too.
To use Zoom, all you need to do is set up a meeting, then forward the ID and password to everyone taking part. This provides a reassuringly secure environment to gossip with your loved ones.
Part of Zoom's appeal is the ability to invite lots of people to the virtual meet-up. Up to 1,000, to be precise, though we're not sure how that conversation would work in reality! There is a time-limit, but most users find that 40 minutes is more than enough to have a decent chat.
You can find out more about Zoom here.
WhatsApp – available on iOS and Android
Again, you're likely to be familiar with this app. However, while you may already use WhatsApp for texting and voice calling, did you know that you can chat via video as well? You can have up to four people involved in a video conversation, and the app can be used on a desktop computer too (which might appeal to the less tech-savvy members of your family).
A major plus for WhatsApp is its use of encryption, which adds a layer of security. It also uses a lot less data than some of the other chat-apps, which is ideal if you're worried about using up your allowance too quickly.
If you'd like to discover more about this app, check out the WhatsApp website.
The top places to watch movies and television series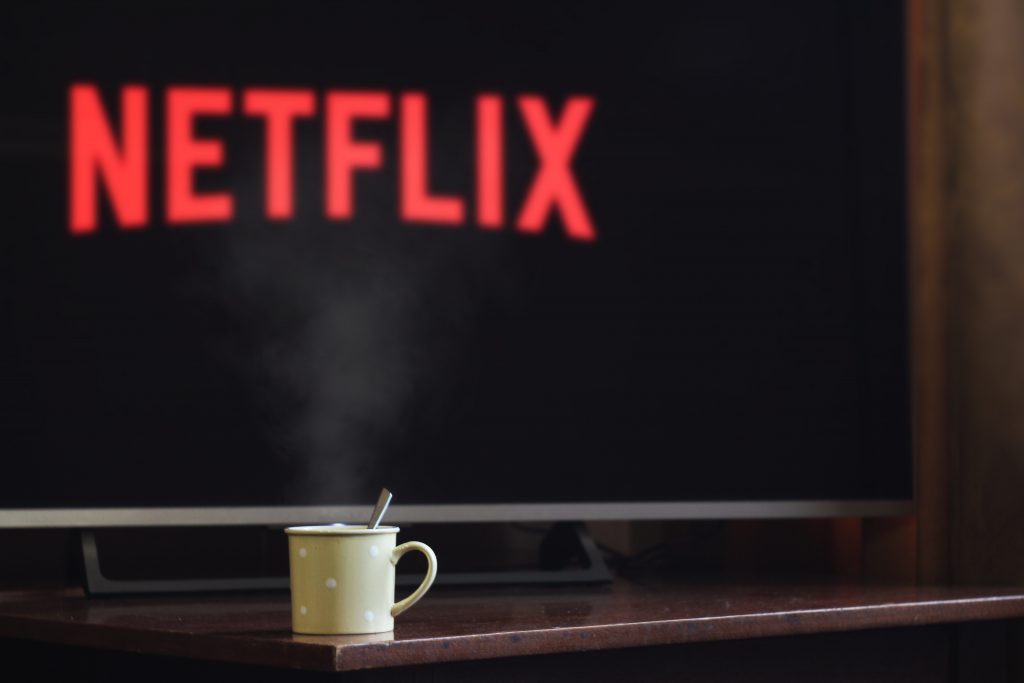 One of the perks of an enforced lockdown is having the time to binge-watch the best films and television programmes available. If you're ready for a movie marathon, here's a list of the top streaming services to invest in.
Netflix
Netflix is one of the world's most popular streaming platforms, which is no surprise, given the wealth of fantastic films and TV series they have on offer. You're not just limited to watching on your smart television either; if you prefer, you can watch via a Chromecast, Apple TV, games console or even your tablet or smartphone.
The basic Netflix subscription is just £5.99 a month, which is a real steal, given how much content you should be able to blast through during the lockdown period. You're also free to cancel at any time, as there's no annual commitment.
Disney Plus
Coronavirus's biggest success story has to be Disney Plus. Subscriptions to the service went through the roof as the world went into lockdown – which makes total sense, especially for those who have children at home.
All the classic Disney films are there, plus the Star Wars movies (and The Mandalorian), Pixar films, Marvel movies, and several documentary programmes. There's a free trial period for those who want to put the service to the test, then after that, it's £5.99 a month. As with Netflix, there's no yearly tie-in – you can cancel at any point.
Amazon Prime
Amazon Prime is another big favourite with viewers of all ages. There are some great television series to watch, such as dramas like The Man in the High Castle and Carnival Row, and some hit movies, like Jurassic Park and The Wolf of Wall Street. You'll also find a wealth of other content (some free, some at additional cost), which makes it a good option for browsing through at leisure.
Amazon Prime also offers some other benefits, such as free postage on Amazon orders, plus access to free books via Prime Reading. It costs £7.99 a month, which is slightly more than other streaming services. However, you can 'try before you buy' with a 30-day trial, which is helpful.
Britbox
If you're a fan of British television programmes, Britbox is the choice for you. Like Disney Plus and Netflix, it's just £5.99 a month, and features some of the best-loved British TV shows of all time. Some highlights include Peep Show, Downton Abbey, Gentleman Jack and Poirot.
Like other subscription services, you can watch Britbox on a variety of different devices, and it also comes with a 30-day trial offer.
Now TV
Now TV is a non-contract streaming service, which has a variety of different passes on offer. If you're a fan of box sets, the Entertainment Pass is the best option for you, whereas if you love movies, the Sky Cinema Pass is the obvious choice. There's also a Kids Pass, and the Hayu Pass, which streams all the best reality TV shows from the US.
The service offers a seven-day trial period if you'd like to test it out. After that, passes range from £3.99 to £11.99 a month.
BBC iPlayer
If you've got a TV licence, you can access a wealth of great programmes on BBC iPlayer. As you might expect, the shows are limited to those originally on the BBC channels, but there's still a great selection to explore.
Alternatively, if you love ITV's programmes, check out ITV Hub, and Channel Four also have their version of a subscription service – Four on Demand.
Best places to order food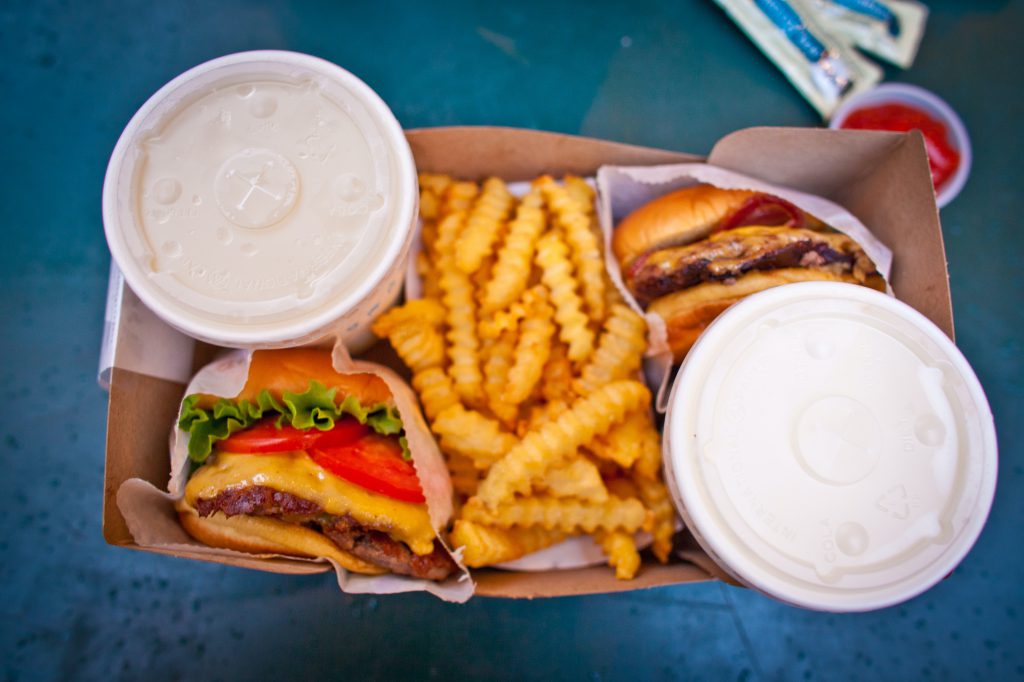 The restaurants may be closed, but that doesn't mean you can't eat like royalty from the comfort of your own sofa. If you're hankering for some great grub, minus the hassle of going to the supermarket and buying it, here's a list of some great food delivery services.
It's the simplest way to get tasty meals delivered to your door, in as safe a manner as possible.
Deliveroo – app available on iOS and Android
Deliveroo is a super-convenient way to order food from your favourite restaurants and take-aways. All you need to do is enter your postcode, then you'll be given a list of local eateries, along with their menus.
If you prefer, you can search by the type of food you fancy (desserts, anyone?), or test out one of Deliveroo's recommendations. Even better, the company is currently raising money for free meals for NHS workers – a worthy cause that we can all get behind during the COVID-19 pandemic.
Uber Eats – app available on iOS and Android
Uber Eats has a straightforward layout, which makes it simple to find the cuisine that you're looking for. Like Deliveroo, it provides a list of the restaurants currently delivering food in your area, and gives you an idea about how long you'll have to wait.
Some restaurants even run special offers via Uber Eats, so it's well worth checking what's available.
Just Eat – app available on iOS and Android
Just Eat is one of the country's best-known food delivery services, and one that can be trusted to bring tasty food to you when you need it most. You can search by location and by style of cuisine, which is ideal if you've got a yearning for pizza or are craving a spicy curry.
Gousto
If you're tempted to develop your culinary skills while in lockdown, Gousto may be the subscription service you've been looking for. After you sign up, you'll get a box of ingredients and recipes delivered to your home – all you need to do is start rustling up a feast for the family.
HelloFresh
HelloFresh is another ingredient delivery service – ideal if you're self-isolating and can't get to the supermarkets. It gives you the option to personalise your delivery box, plus add some tasty extras, like wine and dessert. They're also offering an incentive for first-time customers at the moment – 30% off your first order.
Oakhouse Foods
Not in the mood to prepare your own dishes? Oakhouse Foods have got you covered! All you need to do is browse their selection of frozen ready meals, order the ones that appeal to you, then wait for them to be delivered (usually within a few days). It's the more convenient way to enjoy nutritious, filling foods, without faffing around in the kitchen.
Top gadgets and apps to stay fit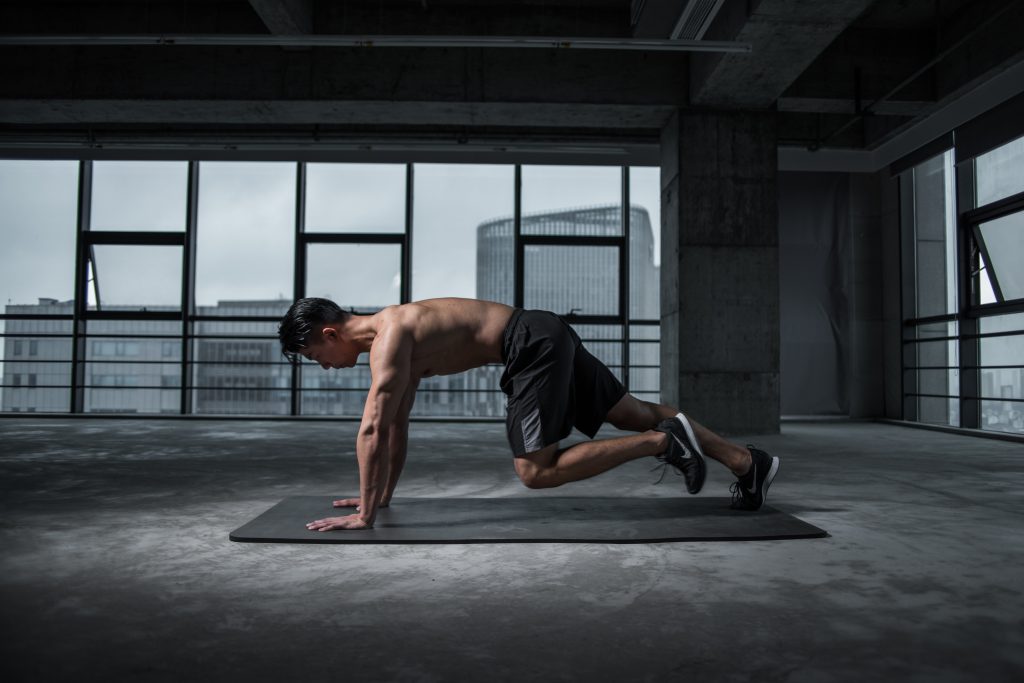 One of the biggest concerns people have about staying at home is the reduced opportunity to exercise. The gyms are closed, and the time you're able to spend outside is limited, which makes going on a long run difficult.
Thankfully, there are some great fitness devices and apps to make working out indoors easy. Here are some of the best.
Fitness tracker
If you haven't already got a fitness watch, now might be the perfect time to invest. These smart wearable devices provide you with valuable information about how active you are during the day, and how much more activity you need to do to reach your goals.
Apple watches are a popular choice, as are Fitbits, and Garmin's range. Identify which features matter most to you when you're selecting which one to buy. For example, some are more accurate in terms of measuring distance travelled, while others are better at recording calories. If you're on a budget there are some good cheaper options available too.
FIIT
If you want a proper workout at home, there's only one app to download, and that's FIIT. It's the world's number one rated fitness app and it has a host of features to keep even the most ardent gym-bunny happy.
Choose from a wide variety of classes, including HIIT, Pilates, strength-training and combat. You can also choose the length of the lesson, which is useful if you just want a quick workout before breakfast. Even better, the app lets you track your progress, monitor how many calories you've burned, and see how many reps you've done. You can even join the virtual classes with your friends. Learn more about FIIT here.
Exercise bike
One of the best gadgets you can get for keeping fit at home is an exercise bike. Cycling is excellent for promoting cardio health, and even better, it can be done while sitting in front of the television!
The Sportstech bike is a good model to go for. It's got an app-compatible console, which means you can train via your tablet, and take part in video events. As an added bonus, it's also got a 'whisper quiet' belt drive, which means you won't drive your housemates or neighbours mad with the noise when you're pedalling hard.
Charity Miles
This app promotes fitness with a difference. For every mile you run or walk (even if it's just up and down the stairs), you'll help raise money for a good cause. You can even select what charity you want to support – the list covers everything from raising cash for schools in impoverished areas, to promoting better healthcare in other countries.
It's great motivation for getting off the sofa and on your feet. You can learn more about it on the app's website.
The best gadgets for keeping your home clean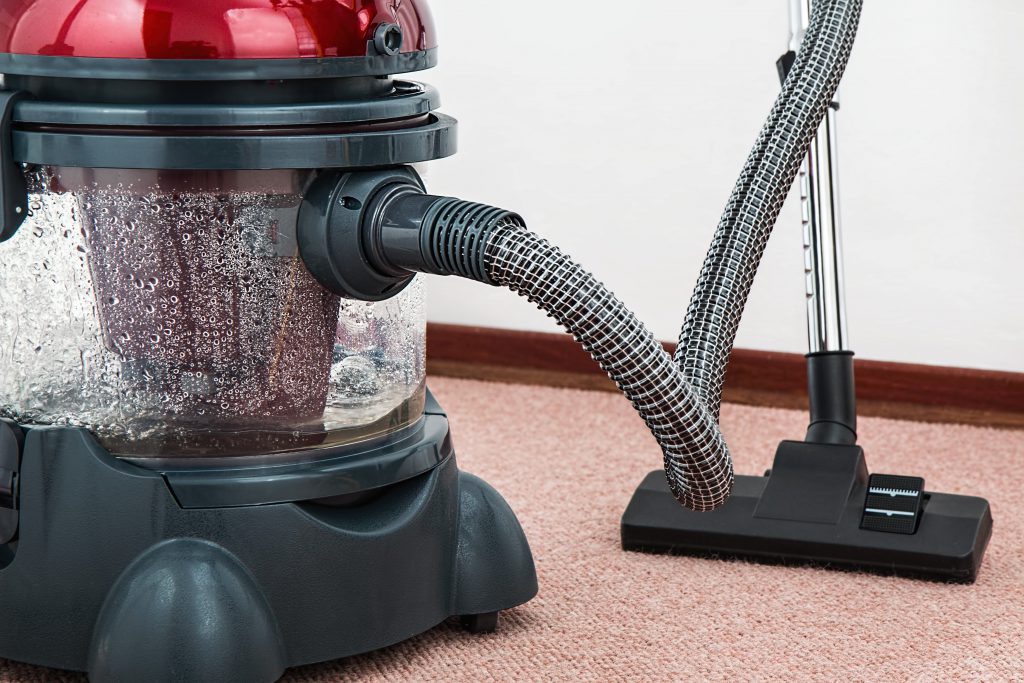 Many people are finding that, with more free time on their hands, they've suddenly developed a burning urge to clean the house. However, even if you're not enthusiastic about spring-cleaning, it's advantageous to keep your home as germ and virus-free as possible.
Here are the best gadgets to help you achieve maximum cleanliness, with minimum effort.
Drill-brush attachment kit
If you've got a drill at home, you'll love the idea of a Swonuk drill-brush! This clever gadget attaches to your drill, transforming a humble DIY tool into a turbo-charged cleaning device. It comes with three brushes, which can be used for a variety of jobs, such as scrubbing the carpets, cleaning the bathroom tiles, and buffing up your sink.
Once you've worked your way around the house, you can progress to cleaning the car as the drill-brushes are ideal for scrubbing your vehicle's upholstery.
Table vacuum
It's nice to have the family at home, especially as you've got plenty of time to enjoy a big meal together. However, big meals usually mean plenty of mess on the table; particularly if you've got children.
Reduce the mess (and stress) by investing in a hand-held table vacuum. We particularly love this fun ladybird design, which is likely to encourage the kids to get involved with the cleaning too.
Tabletop dishwasher
If you haven't got a dishwasher, now is the time to consider one. It doesn't matter if you haven't got the space for a full-sized one – you can get a smaller model to fit on your counter-top instead. The Zanussi tabletop dishwasher is a great example. Although it's petite in size, it still has plenty of room for your plates, cups and cutlery, and has five different wash programmes to choose from.
You can find out more about this dishwasher here.
Mop-robot
You've heard of robotic vacuum cleaners – but what about a robot mop? The iRobot Braava jet 240 Mopping Robot is the ideal way to eliminate germs from your floors, without having to put in any effort at all.
After vacuuming or sweeping, place the gadget on your tile, stone or hardwood floor, then let its jet spray and vibrating cleaning-head get into action. It not only keeps your home clean, but also tackles stains too, even hard-to-shift ones like coffee and other beverages.
Steam-cleaner
If you're on a mission to keep your home virus-free, a steam-cleaner is just the gadget for the job. This portable device can be used to clean ovens, fridges, toilets, car-seats, tiles and much more. It's even suitable for fabrics, like duvets and mattresses.
All you need to do is point your steam-cleaner, then activate the high temperature steam. The heat kills germs, while leaving your home in a sparkling condition.
Self-cleaning litter tray
In times of lockdown, the last thing you want to be bothered with is cleaning the cat's litter tray. The good news is there's a gadget to help you with that too! A self-cleaning litter box automatically pushes your cat's 'waste' to a concealed area in the tray, and removes all bad odours too.