Our Favourite Crowd-Funded Gadgets
There are some really innovative tech projects on crowd-funding sites at the moment. We've scoured the internet to find the most interesting gadgets currently seeking financial backing – here's our round-up of the best.
The top crowd-funded gadgets
PocketDrum – Total drumming freedom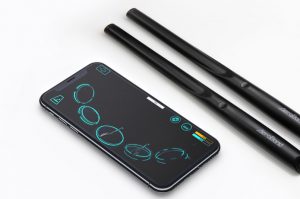 Image Credit: AeroBand
One of the main issues that drummers face is lack of portability. Most drum-kits are large and heavy, which makes moving them around really tricky. PocketDrum is a set of Bluetooth-enabled drumsticks, which sound just like a real kit when 'played' in the air.
All users need to do is connect to the Aeroband or GarageBand app, then start to play. The drumsticks are silent when they're connected to earphones, and they feature a vibrating response, which makes the experience even more authentic. The sticks can also be teamed up with PocketGuitar, a small device which doubles up as a 'foot pedal' sensor.
Unsurprisingly, the campaign has smashed through its original target of £11,772, and at the time of writing, it has secured over £317k in funding. Get in quickly, as its due to end fairly soon.
Koala – A safe 'hug' for your phone
Image Credit: Hangtime
Thousands of people lose, drop or damage their phone every year. It's a real nightmare when your handset falls out of your pocket, or drops down the toilet. Getting good phone insurance is one way to tackle the problem – but Koala focuses on addressing the issue before it happens, rather than after.
It's a stretchy harness that fits securely around any smartphone. This then attaches to a tether, which clips to your clothing or bag. This means, if it slips from your hand, rather than smashing on the ground, it'll dangle harmlessly from its 'leash'.
Koala's campaign has proven to be popular, with close to 9,000 backers, and over £205k pledged. It's little wonder, for the improved peace of mind.
Zero – Small translator, big possibilities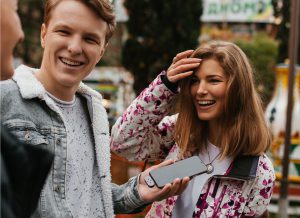 Image Credit: Timekettle
Zero is a tiny device – so small, it can be stored in a credit-card sized case. When the user needs to translate a conversation, they simply plug it into their phone, then receive translated versions of what's being said to them.
The gadget has four microphones inside it, which are capable of picking up four separate voices, from different directions. It also features different modes; such as meeting mode for business use, or interview mode, which retains a transcript on your smartphone screen. At present, Zero is able to translate over 40 languages and pick up over 90 accents.
The Indiegogo campaign finished in summer, and went well over its target. At present, the company are entering the production phase.
ZiiLock – Fingerprint access bike security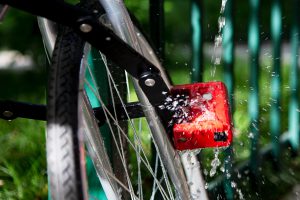 Image Credit: ZiiLock
Bicycle theft remains a big problem across the world. This is even the case for bikes that are locked up. ZiiLock is a clever device that seeks to offer better security, while being portable, convenient and tech-smart.
It's a fold-away locking system, which can be flexibly wrapped around the bicycle frame. The lock is activated with a fingerprint, or via the smartphone app. Access can also be granted to other people, and there's a spare key for additional ease of use.
The campaign has now come to an end, with close to 1,500 backers. It's also been talked about in several publications, such as MarketWatch and Yahoo Finance.
FeelReal – Multisensory mask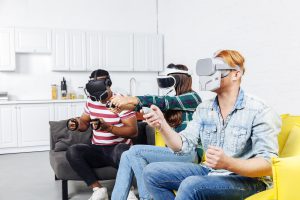 Image Credit: FeelReal
VR technology has come along in huge leaps and bounds recently. FeelReal takes the VR experience one step further, adding other sensory experiences into the mix. It's a magnetic snap-on device, which attaches to most VR headsets. When worn, it adds moisture, aroma and sound, creating a much more immersive effect.
For example, there are nine aroma capsules that come with FeelReal, which add scent in a video game or movie. Moisture creates authentic dampness on the face, and air recreates the sensation of wind or heat. The haptic motors also add vibration and movement.
The company's campaign has already reached its target, and now, the headsets are available to pre-order.
Aurora – A day to night camera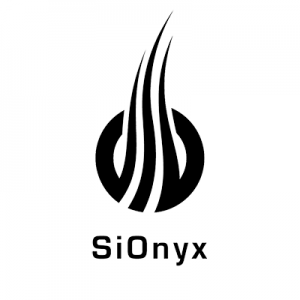 Image Credit: SiOnyx
Aurora claims to be the world's first day-to-night camera. It captures ultra-sharp photos even in dark conditions, thanks to its one-inch optical format. This means that nocturnal images are noticeably brighter and clearer than other night-vision cameras.
The gadget uses clever technology to get results. Its 720p / 60fps low-light CMOS sensor obtains images that are ten times brighter than other CMOS sensors, and it's also got GPS, an accelerometer and a compass.
The campaign finished successfully in the summer, and there's now an option to follow the company online and receive news when the camera will be available to buy.