Tech Start-Up Focus – Narrative
Some of the greatest innovations on the planet comes from start-up ventures. Inventive designers and engineers are developing new ways to resolve common issues, and to bring something new and exciting to the market. This month, we'll be taking a look at Narrative. Their tiny wearable camera enables users to capture photos and video footage at any time, then share online via the Narrative app.
Who are Narrative?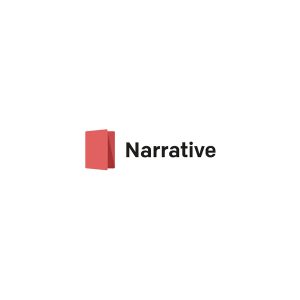 (Image Courtesy of Narrative)
Narrative first formed in Sweden, in 2012. Back then, the company went by another name – Memoto. Like many start-up companies, they launched their first product with the help of a Kickstarter campaign. Their initial aim was to raise $50,000. In just over a month, they'd received well over $550,000 in pledges.
A year later, the business changed its name to Narrative. This fresh branding reflects the purpose of their products; to enable users to tell their own unique story. Likewise, their first product, Memoto Lifelogging Camera, got a new name – Narrative Clip.
Now, they've developed the next product in their range – the Clip 2.
What does the Narrative Clip 2 do?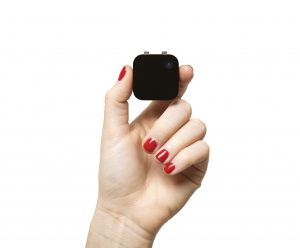 (Image Courtesy of Narrative)
Narrative Clip 2 is defined as the 'world's most wearable camera'. It's a tiny device, which can be clipped to the wearer's clothing, without being too obtrusive. The camera then captures images and video content, which can be viewed via the Narrative app.
It has Bluetooth and Wi-Fi connectivity, which means it's easy to share pictures and videos with others on a website, or via social media. This updated version of the Clip also has interchangeable mounts, which lets the user attach the camera to their clothes in a way that's suitable for their needs.
The whole idea of Narrative Clip 2 is to ensure that every memorable moment is caught on camera. The device is robust and attaches securely, so it's also ideal for sporting events (for example, crossing the finishing line in a race, or playing football). It's possible to store up to 4,000 photos or 80 minutes of video content.
What are the specs?
(Image Courtesy of Narrative)
Narrative Clip 2 has impressive specifications for such a small piece of technology. It has an 8-megapixel camera (which is capable of capturing sharp images), and 1080p video. It's also got 8 MB of memory, which is handy for storing the images before you upload them somewhere safe.
The camera also has built-in GPS, and excellent connectivity. It's really easy to transfer your photos and videos using the Narrative app, and it even has a timelapse function. Even more amazingly, the camera weighs just 19 grams.
How does the app work?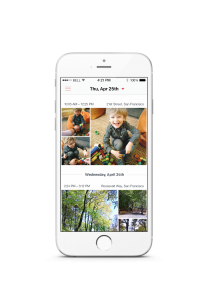 (Image Courtesy of Narrative)
The app, which is available on Android or iOS, enables users to access their videos and photos whenever they want to. From the app, it's easy to upload the images or footage to whichever platform is required, or to send them via a message or email.
Who is the target audience?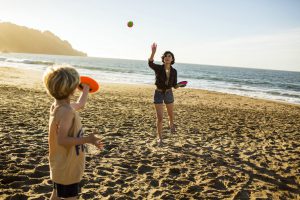 (Image Courtesy of Narrative)
A huge variety of different customers could benefit from the Narrative Clip 2. Here are just a few instances where the camera might be used:
For sporting events (e.g. a race, or skiing)
For special occasions (e.g. a birthday party or surprise celebration)
For family time (e.g. capturing a baby's first steps)
For business purposes (e.g. recording a meeting)
On holiday (capturing the landscape or a night out)
For vlogging or interviewing others
Why does Narrative matter?
Social media use is integral to 21st-century life. It provides people with a means of sharing their special moments and events with others, and it continues to grow in popularity. Narrative Clip 2 aims to make it even easier for users to 'tell their stories', by having a camera available at all times.
It's simple to see how this is beneficial. For example, with a standard camera or smartphone, it would be almost impossible (not to mention dangerous) to film yourself cycling along a cliffside path. With a Narrative Clip, the camera is completely hands-free, and captures the images while the user concentrates on what they're doing.
Likewise, valuable moments are often missed, in a bid to scramble for the phone or camera. A family pet might do something amusing, for example, and by the time the smartphone is in the user's hand, the moment has passed. This situated is avoided by using the Clip 2. Transferring the photos and footage to social media (or sending to others) is also achieved in a couple of clicks.
In a world where appearances matter, and where better content equals more engagement online, Narrative Clip fills a definite gap in the market.