Our Favourite Crowd-Funded Gadgets
Here's our latest round-up of the most intriguing, exciting tech gadgets on the crowdfunding platforms right now. Prepare to be inspired!
The top crowd-funded gadgets
FLIT-16 – The next generation eBike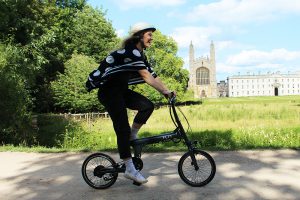 Image credit: FLIT
Cyclists are always on the lookout for a bicycle that works with their demanding lifestyle. FLIT-16 might just be the solution. Developed by an ex-Jaguar / Land Rover engineer, this smart electric bike is not only comfortable to ride, but is also fully foldable too, making it compact to carry around or store when not in use.
It takes just 10 seconds to fold the bicycle up, and it also features a folding position that enables it to be wheeled around (much like a suitcase). FLIT-16 travels up to 50 kilometres on a single charge, which is more than enough for most commuters or casual riders.
At present, the project is still live, and has just over a month to go. It's already smashed its target of £25,000, and if you're interested, you should check it out quickly.
KiwiKong – wireless charger, speaker, and iconic artwork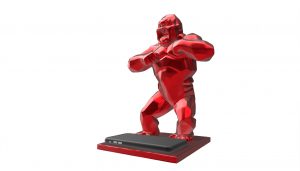 Image credit: KiwiKong
The KiwiKong is a great example of technology merging with art to create something that's functional, yet beautiful to look at. Developed by Richard Orlinski (a famous sculptor who has produced art for Sharon Stone and Pharrell Williams), it's an ultra-fast QI charger with three Bluetooth speakers. But most importantly of all for collectors; it's a work of art.
The charger is compatible with most major smartphones, and also features two USB ports at the back, which can be used to charge further devices such as tablets or headphones. The smart-station functionality means it stops charging when the device is fully charged and in sleep mode.
Additionally, KiwiKong has Bluetooth 5.0 and 3 speakers, which produce great quality of sound. With a month to go, the campaign has raised 14% of its target – you can find out more here.
LUMI – learning how to play music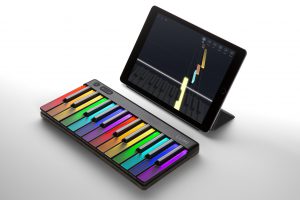 Image credit: LUMI
It's rewarding to learn a musical instrument. However, most take years to master. Lumi, a multicoloured keyboard that attaches to a tablet, aims to teach people how to play the keyboard in far less time.
Rather than learning the individual notes, users follow the coloured lights on the app, which correlate to the keyboard. There's also plenty of room for progression – once users feel more confident, they can move on to sheet music. Keyboards can also be expanded by clicking two or more together.
This project has already hit its target. However, interested buyers can pre-order a LUMI via the Kickstarter site.
Solarbar – Ultra-efficient solar-powered phone charger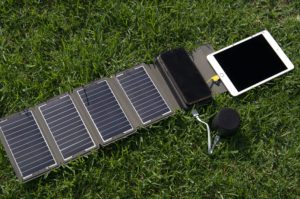 Image credit: Solarbar
Solarbar combines the best of both worlds – improving the efficiency of our tech, while being more environmentally friendly. It's a fold-away set of solar-panels, which absorb and convert the sun's energy at a rapid rate. There's also a detachable power bank that lets you charge your gadget when there's not enough sun (very useful in countries like the UK).
Impressively, this device charges smartphones at a speed that's similar to charging from your socket at home. It can be used when you're out in the wild (e.g. on a camping holiday), or even while you're driving – simply lay the solar panels out on the dashboard during your daily commute. Even more appealingly, it has the capacity to charge up to four devices in total – which means the rest of the family can charge their phones, or you can attach your tablet or kindle.
The campaign is already doing very well, and is still open to investors, with discounts for early buyers.
Cloud IX – A levitating cloud lamp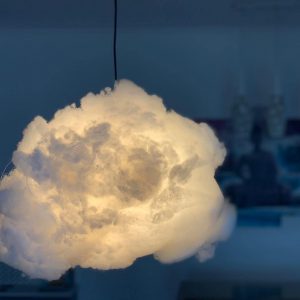 Image credit: Cloud IX
Although this campaign met its target and is now closed, we felt it was worthy of a mention, due to its unusual nature!
Cloud IX is a levitating ambient lamp, which is designed to look like a floating cloud. Using magnetic technology, it drifts around 30mm above its base, and doesn't rely on any wires or support. It also features sound-reactive LED lights to create an atmospheric, relaxing visual experience.
How does magnetic levitation work? Essentially, the magnetic force produced by both the base and the cloud serve to create a lifting force, which counteracts the effects of gravity. The lift is neutralised, which means that it won't slide or slip around.
The product is currently in the development phases, but all going to plan, it should be available in the near future.
Honeydot – Protecting your privacy
Image credit: HoneyDot
Increasing numbers of people are becoming concerned about their privacy when using tech devices. The Honeydot is a simple invention that covers your webcam camera, ensuring no-one can use it to spy on you while you're at work.
Costing just £6 for one 'dot', it's a bargain price to provide yourself with just a little bit more protection. The campaign still has around a month to run.