Everything You Need To Know About The Gadget Ban
You're about to hit the road to go on the big holiday you've been looking forward to for ages. Passport? Check. Tickets? Check. Money? Check. Laptop? Check. It should be smooth sailing from here.
But in March of 2017, the rules changed, and you're about to get caught unawares. There's no easier way to start your holiday on the wrong foot than by having an awful outbound journey.
The US and the UK governments have introduced new regulations regarding electronics and laptops on an array of airlines and destinations – and these regulations could potentially extend to include all flights between Europe and the US.
The best way to avoid hefty postage charges or indeed losing your precious electronics and gadgets altogether is to be prepared and know what you can and can't carry with you in your hand luggage, versus your checked baggage. Here's the latest on the electronics ban.
Which Gadgets Are Banned?
The regulations regarding what can be carried in cabin luggage is very specific, but there are some general rules that are worth noting. All electronic items with built-in batteries and plugs that are larger than 16cm x 9.3cm or 1.5cm deep cannot be brought into the main cabin of the plane and must be packed in checked luggage. This applies to phones, tablets, laptops, e-readers and portable DVD players.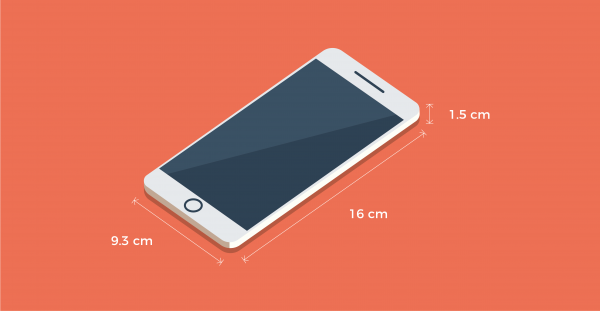 Examples Of 'Safe' And 'Banned' Gadgets
For reference, an iPhone7 Plus or Samsung Galaxy Note would not be affected, as their dimensions are smaller than the ones provided above. An iPad or a Kindle Paperwhite, for example, would be banned from cabin luggage, as they are larger than the dimensions posited by the ban.
If you want to make sure you're always on the right side of the ban, we recommend packing all electronics bigger than your mobile phone in your checked luggage.
Does The Gadget Ban Cover Both Cabin And Hold Luggage?
The ban only applies to electronics and gadgets being brought into the cabin of the plane. If you are carrying electronics larger than the above dimensions, you will be required to put them into hold baggage and check these in before passing through security checks.
Which Routes Are Included In The Ban?
The ban applies specifically to inbound flights arriving in the UK from airports in the following countries: Egypt, Jordan, Lebanon, Saudi Arabia and Tunisia.
Does The Gadget Ban Affect All UK Airlines?
Passengers using the following airlines, flying from the above listed countries will be banned from carrying any large electronic items in their hand or cabin baggage. Electronics can instead be packed and put into hold luggage. The airlines included are:
• British Airways
• EasyJet
• jet2.com
• Monarch
• Thomas Cook
• Thomas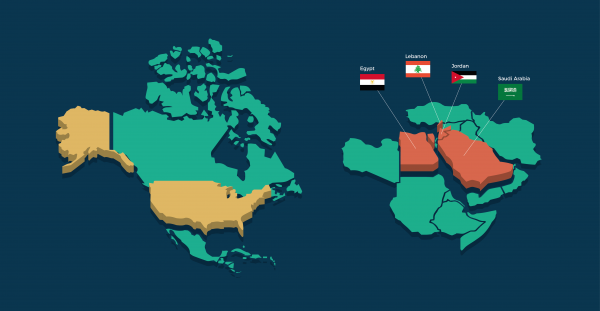 The ban also includes passengers flying overseas both to and from UK airports on the following airlines:
Atlas-Global Airlines
Middle East Airlines
Pegasus Airways
Saudi Airlines
Tunis Air
This ban covers passengers of every nationality using these airlines – your passport won't exempt you from this ban.
When And Why Was The Ban Introduced?
A government spokesperson has stated that the ban introduced as "top priority will always be to maintain the safety of British nationals… decisions to make changes to aviation security are never taken lightly." They also stated that security officials and enforcers, along with the Department for Transport will not "hesitate to act in order to maintain the safety of the travelling public." The ban in the UK applied from March of 2017 and is constantly under review and has potential to expand.
What Differences Are There Between The UK and US Gadget Bans?
The US were the first to introduce a version of the electronics and laptop ban on passengers traveling on a number of airlines from ten international airports. In this case, these included any and all direct flights from all airports serving the cities of:
• Amman in Jordan,
• Cairo in Egypt,
• Casablanca in Morocco,
• Doha in Qatar,
• Dubai in the United Arab Emirates,
• Istanbul in Turkey
• Jeddah in Saudi Arabia, and
• Kuwait City in Kuwait.
While the US government has never explicitly stated its reasoning or the decision making process behind introducing the new regulations, a 2016 statement mentioned the attacks in Brussels, Istanbul and Somalia – and that "..evaluated intelligence indicates terrorist groups continue to target commercial aviation, to include smuggling explosive devices in various consumer items."
One of the cities initially covered by the ban that was one of the first to be exempt from the US laptop ban is Abu Dhabi. It has worked with the US government and has introduced additional passenger security checks, which have been overseen by the Transportation Security Administration in the United States.
The US, along with the UK, plan on monitoring the aforementioned Middle Eastern airports to ensure they comply with increased security measures. If this is the case, the bans will be lifted. The UK is currently monitoring increased security efforts put in place by Turkish airports, and once these checks happen, the UK will consider the status of the ban on Turkish airlines. As it stands, the restrictions have been eased, though not entirely lifted. Passengers flying on any flight from Istanbul Sabiha Gokcen will not be subject to restrictions, while passengers on some (not all) flights from Istanbul Ataturk and Izmir will still have to comply.
Can The Gadget Ban Be Avoided In Special Circumstances?
The ban can be avoided when new, additional security checks are introduced at the foreign airports in question.
On the 28th of June, John Kelly – the US Homeland Security Secretary, rolled out a list of new security measures for the consideration of 280 global airports. These new measures include additional search and screening of electronics, enhanced explosives and passenger checks and vetting. It was suggested that if all airports were to implement these new security measures, the laptop and gadget ban could potentially be lifted altogether, as was done in Abu Dhabi.
The UK has not, as of yet, released its additional security requirements.
Are My Gadgets Safe In The Cargo Hold?
These new gadget and electronics travel restrictions mean that passengers will be forced to pack their expensive electronics into their hold luggage. This can be worrying for passengers, particularly as luggage can easily be lost or damaged when put through loading machines and when unwatched by officials.
As a result, Taurus Insurance Services – who provide travel gadget cover in collaboration with a number of UK travel insurers, have extended their cover to include items checked into the hold of an aircraft, on all flights included in this ban.
Taurus provides gadget cover up to £3000 per person while travelling abroad. James Cottrell (Taurus Insurance Services CEO) states:
"This is an example of Taurus Insurance Services reacting quickly and ensuring customers valuable electronic items continue to be protected whilst travelling abroad. We would also use this as an opportunity to remind people that in normal circumstances, gadgets and other valuable items should be removed from checked-in baggage and placed in hand luggage. When items do have to be placed into the hold of an aircraft, please ensure they are switched off and that they are well packed around soft clothing in your suitcase."