Tech Start-Up Focus – Moov Fitness Coach
With a global pandemic keeping people indoors, fitness has never been more of a priority. Not only is exercise integral to maintaining a good level of physical health; it's vital for mental wellbeing too. Moov's fitness devices are an innovative new way to track and analyse levels of fitness, and get more out of each training session. All you need to do is follow the instructions, listen to feedback, and start reaping the results.
Who are Moov?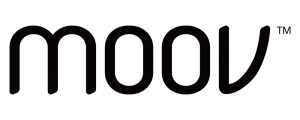 Moov is the brain-child of Nikola (with a background in the gaming industry), Meng (a designer) and Tony (an expert in emerging technology). They wanted to develop a device that supported users' exercise efforts, and made them feel mentally healthier too.
They examined the fitness market and found that many of the existing exercise routines were either boring, or not tailored to the user's specific needs. Lack of bespoke options (and tangible results) meant that people swiftly gave up on their new exercise regime.
With this in mind, Moov designed their first product in 2014 – the Moov A.I Coach in Your Ear. Launched with the help of a crowdfunding campaign, it received numerous accolades from across the globe.
In the years that followed, the company designed more products (many of which went on to win prestigious awards). They also created the Moov app, which can be used alongside the Moov Now motion tracker and the Moov HR heart-rate monitor.
Now, thousands of people use Moov's products to stay on track with their fitness regimes and achieve their goals.
What does Moov offer?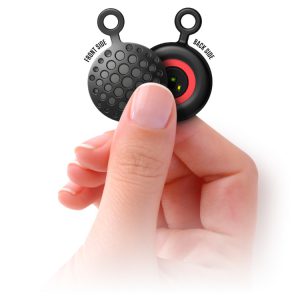 The company offer two main products; Moov Now and Moov HR (Sweat or Burn).
Moov Now is a wearable personal fitness device. By attaching the gadget to the ankle, your data is sent to the app (throughout the duration of your workout).
Users select what sort of exercise they're doing on their smartphone (e.g. a run, boxing session or bike ride), then slip their headphones on. The voice of the personal trainer provides advice and motivation during the activity, to ensure that goals are met, and that the user gets the most from the workout.
The Moov device can also detect when you might be at risk of injuring yourself. For example, if you're landing too heavily while running, it'll tell you to reduce your impact. It also offers useful tips on improving gait, building stamina and more.
If you're exercising at home, there are a series of workout routines to take part in, and after every fitness session, you can review your results and share them online.
The Moov HR devices (Sweat and Burn) are the world's first intense heart-workout coach. Each wearable monitors your heart rate to gauge the intensity of your workout, and like Moov Now, enables you to share results with friends (or compete against them). You can also monitor useful information, like how many calories you burned.
The Moov Now device (and Moov HR Sweat) can also be used during swimming, as they send data remotely to your smartphone.
How does it work?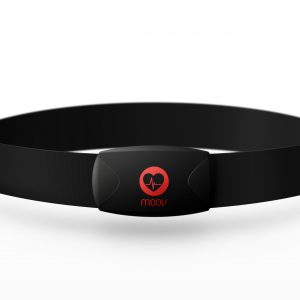 Both Moov Now and Moov HR use AI technology to act as a coach during your fitness sessions. This coach provides tailored feedback, which delivers proven results. The focus is on improving biometrics (rather than basic activities like daily step-counts), and there's also an element of game-play to keep things fun.
Moov HR goes one step further, using optical sensors to analyse your heart rate. This helps users to stay in the right zone at all times, and to burn more calories (even after the workout is finished).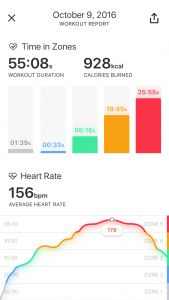 Who is the target audience?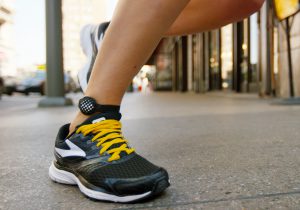 Moov's devices are aimed largely at the following people:
Those who want their workouts to be more customised
Those who are looking to take their exercising to new levels
Those who find standard workout programmes / apps a bit boring after a while
It's largely aimed at adults with a certain level of fitness, but would be suitable for beginners looking to progress quickly with a certain type of activity (e.g. running or swimming).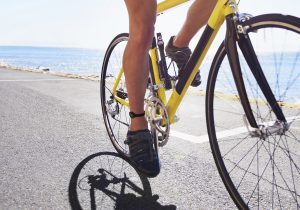 Why do they matter?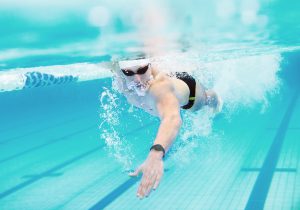 Many people live sedentary lives, particularly if they work in an office. They might find it hard to commit to gym membership, or feel that online fitness apps aren't motivational enough to help them stick to it.
That's where a personalised approach can be really useful. Moov's tailored coaching programmes encourage users to run that little bit further, or cycle harder for longer. They offer praise and positivity – something that has been proven to help people stay on track with their workout regime. Even better, by monitoring results over time, users can see themselves improving, which is empowering.