Best Gadgets and Tech to Take on Your Next Ski Holiday
Winter's officially here, and it's the season when many people will be jetting off to enjoy their skiing holiday. Few things beat the thrill of taking to the slopes, and the experience can be enhanced even more with a few carefully selected gadgets.
If you're wondering what tech products are really worth taking with you on your next skiing break, here's a round-up of the best ones available right now.
The top tech gadgets to bring on your next skiing trip
POC Obex Communication Spin Helmet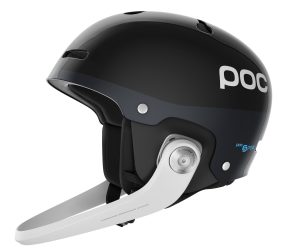 (Image Credit: POC)
What better way to glide down the slopes than accompanied by your favourite playlist? The POC Obex Spin Communication helmet has headphones integrated into its interior, which deliver crystal-clear audio sound as you ski.
The helmet comes with a remote control cord, and this makes it super-easy to change tracks, select new playlists, or even take a call while skiing. It's also easy to adjust the volume, which is fortunate, as the speakers pack a fairly powerful punch. POC Obex Spin Communication is a lightweight, comfortable helmet, but is robust enough to protect the head against impact and keep you safe. It also comes in a range of sizes, and is available in black or white.
It's not one of the cheapest options on the market, but it's certainly one of the most highly rated. You can find out more about it here.
Carv – the digital ski coach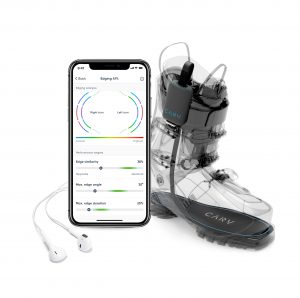 (Image Credit: Carv)
There's nothing worse than going skiing with friends, and discovering that they're all much more confident than you are. Carv is a digital solution that helps you to master the slopes in as short a time as possible.
It consists of two smart inserts (that are easily placed inside your ski boots), plus the ski trackers, which are attached to the back of the boot. Then, via the ski app, you'll be able to receive customised feedback on your technique, with scores provided for balance, pressure, rotation and edging.
So far, the gadget has had rave reviews from plenty of skiers, plus instructors, and tech magazines like Stuff.
Mammut Barryvox Avalanche Transceiver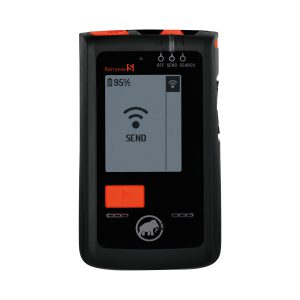 (Image Credit: Mammut)
If you're an experienced skier, you'll probably be out in the more challenging locations, such as mountains. While mountain skiing is an incredible buzz, the terrain can be unreliable, which can put skiers at risk.
Mammut Barryvox Avalanche Transceiver is a must-have for intrepid ski fans. It's a lightweight device that can be easily worn on the body, and which has three antennas for detecting avalanches. The simple interface means it can be operated in emergency situations, and it even features a Rescue SEND function, which protects non-searching rescuers. It can also be used to locate skiers buried in the snow.
It might not be the most exciting of gadgets, but if it keeps you safe, it's well worth the investment.
ABOM Heet anti-fog goggles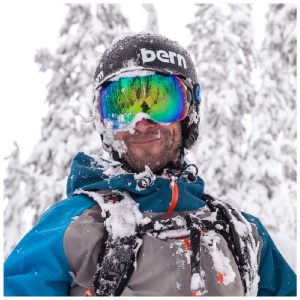 (Image Credit: ABOM)
Foggy goggles can be a real pain when you're skiing. After all, it's not that easy to stop and wipe them down when you're zooming down the piste! ABOM Heet goggles feature military-grade technology, which keeps them completely fog free.
This not only ensures that you stay safe; it guarantees a much more enjoyable ski experience too. To view the full range, click here.
Ministry of Supply heated jacket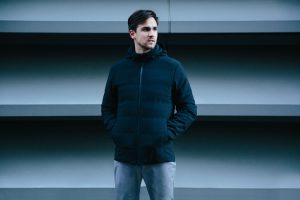 (Image Credit: Ministry of Supply)
We seldom like to admit it to our skiing companions, but those slopes can get really cold. It's not uncommon to see skiers shivering, even when decked out in top-of-the-range protective gear. Thankfully, Ministry of Supply have come up with a solution – a waterproof heated jacket.
The jacket is programmed to heat automatically, with USB powered carbon-fibre heating elements. Amazingly, it's also voice-activated, and learns your behaviour over time, to offer a more tailored wearing experience.
There are a few other nice features to this piece of wearable tech. The heated pockets are ideal for when you want to take your gloves off, and it's impressive that it's made of 100% recycled polyester too.
GoPro camera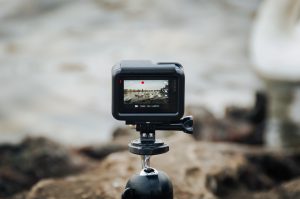 (Photo by Fabrizio Verrecchia on Unsplash)
It's always fun to share your skiing experiences on social media; but capturing photos and videos can be tricky when you're right in the middle of the action. Plus, as it's an action-packed sport, there's always a risk that you'll end up damaging your smartphone or expensive camera.
GoPro's cameras are built for occasions like these. They can be worn on the body (rather than carried in the hand) and are shock-resistant and robust. They're also waterproof, which is handy if you fall over into the snow. The touchscreen display is easy to use, and the device can also be activated by voice.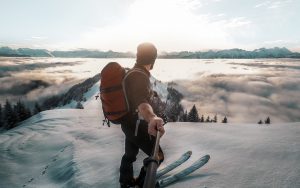 (Photo by lucas Favre on Unsplash)