Our Favourite Crowd-Funded Gadgets
Here's this month's round-up of the best crowd-funded gadgets out there right now. If you're looking for inspiration for your next creative project (or identifying the next 'must-have' tech product of the future), check these out.
The top crowd-funded gadgets
Woojer Edge – Letting you 'feel' sound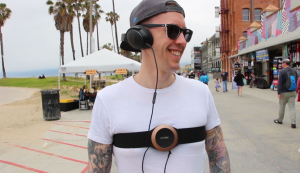 Image Credit: Woojer
Woojer make a bold promise indeed – to enable users to not just hear sound, but to 'feel' it too. The device uses haptic technology to provide the ultimate immersive experience; whether you're listening to music, playing a video game, or using a VR headset.
It works using a patented Oscillating Frame. When strapped to the body, it reproduces frequencies up to 500Hz, creating motion, which in turn, makes the user feel much more involved in their listening / gaming experience.
The campaign has already smashed through its initial £15,936 goal, with over 8,000 backers at the time of writing. It's a slick piece of tech, and it's advisable to invest quickly if you're interested.
Cork 2 – Make your bottle a speaker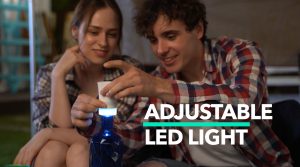 Image Credit: LEEDEYEON
It's a common enough scenario – you want to listen to some music with friends, but your smartphone's speaker isn't up to much. That's where Cork 2 comes in. It's an ultra-compact Bluetooth speaker, which works on its own but can also be fitted to a bottle, amplifying the sound even more.
Unlike conventional speakers, Cork 2 is incredibly small, which makes it ideal for packing into a suitcase or rucksack. It also comes with ambient LED lights, and won a Red Dot award in the product design category. Unsurprisingly, it's been a popular campaign on Kickstarter, and has already gone well over its initial goal, with several days still to go.
EyeQ – Immersive smart binoculars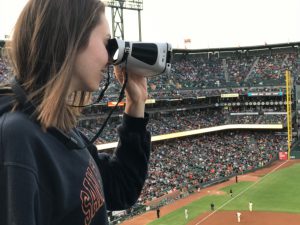 Image Credit: EyeQ
EyeQ is a truly innovative product. Designed to be held to the eyes like binoculars, the user slides their smartphone into the end, enabling them to not only zoom in and see things with greater clarity, but also to record and live-stream what they're seeing.
The main purpose of eyeQ is to allow users to feel a part of the action, without losing the ability to record what's going on. The 16x zoom provides excellent magnification, making it suitable for anything from football games to family events. Although the funding period for this gadget is now over, it's officially available to pre-order.
Dride Zero – A smart dashcam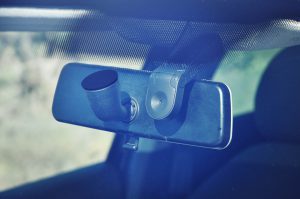 Image Credit: Dride
This clever device is the world's first cloud-connected dashcam. It's built to fit into any vehicle, and the footage that it captures can be streamed instantly to your smartphone. Impressively, it can also be used at night.
Dride Zero has a distinct focus on safety. If an incident happens on the road, the user can download the recorded footage, then share it with others if required. The app makes it easy to store video content, and the gadget's petite proportions officially make it the smallest dashcam on the planet. The designers state that over 100,000 people already use Dride, which demonstrates its popularity. Although the campaign is over, it can be pre-ordered via Kickstarter.
Prynt for Android – Make your phone an instant camera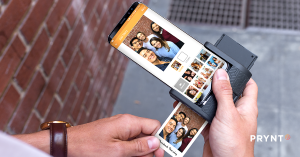 Image Credit: Prynt for Android
There's been a recent resurgence in interest in retro instant cameras. The designers behind Prynt have focused on this enthusiasm for insta-photos, and developed a product that prints images directly from your Android smartphone, in a matter of seconds.
Even more cleverly, the gadget also uses augmented reality, which brings videos to life – great fun when you're at a social event, or spending time with friends. It's easy to then upload content and share on social networks. The campaign had a huge response on Kickstarter, raising over $67,000 in total. Prynt for Android is now available to pre-order.
Magimask – Augmented reality mask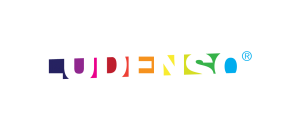 Image Credit: Ludenso
Created by Ludenso, Magimask seeks to address a key problem with smartphone AR technology. At present, many AR apps rely on users viewing the images via their phone screens; which is obviously limiting, as the screens are usually small. By placing the phone in the Magimask device, users have a much more comprehensive view, and can even move around, examining the augmented reality 'world' from all angles.
The gadget is compatible with movies and games, and has four times the resolution for a much clearer image. Businesses are making the most of its features too – for example, architects can show clients AR versions of their property designs, which clients can explore in 3D. This inventive device raised over $64,000 when it was crowdfunded, and is now available to purchase at just over £100.