Strange and Brilliant Gadgets to Pick Up when Visiting Japan for the Olympics
The 2020 Olympics in Japan promises to be a spectacle, as well as a major sporting event. The country is known for its forward-thinking culture, fascinating history, and quirky products; and it's inevitable that these aspects will all be showcased in the opening ceremony.
If you're lucky enough to be visiting Japan for the Olympics, you'll want to invest in some of the country's unusual products; in particular, the strange (but useful) gadgets. Here's a list of Japanese devices to inspire you.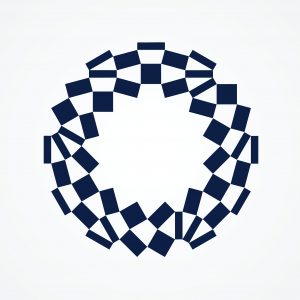 The best Japanese gadgets
A shoe deodoriser
Whether you're pacing the streets of Tokyo or hiking back home, stinky feet are a big no-no. Japanese company Panasonic have come up with the answer – a shoe deodoriser. The clever product uses nanoe X ion technology to remove bad odours from your footwear, and can be left to freshen the shoes up for five or seven hours. Here's some information about it.
A tie-fan
Working in a hot office in the summer can get uncomfortable. Luckily, Japanese innovators have been busy working on a solution – a tie that comes with an in-built fan. It's attached at the neck, and supplies you with a cooling breeze while you work.
A beer slushie maker
If you adored frozen slushies as a child, you'll love the idea of a gadget that turns your beer into an adults-only version of the classic kid's drink. Kirin Ichiban's Frozen Beer Slushie Maker adds a layer of foam to the top of your beer, which keeps the drink underneath ice-cold. Here's a review of the clever device.
A cooling / heating backpack
Backpacks are great for holding your belongings, but they can make your back unpleasantly hot, especially in the summer. Thanko has designed a backpack that not only cools the back down when the weather's warm, but also heats it up during winter. It comes with an integrated fan, and the heater provides warmth to the lower back and waist area. As an added bonus, the bag also comes with a convenient USB port for charging mobile devices.
A sushi roller
When you're in Japan, it's likely that you'll be sampling the local cuisine. One of the country's most famous dishes is sushi, which is good fun to make back home. However, rolling sushi can be fiddly, which is where a sushi roller can come in handy. You'll find them in kitchenware shops in Japan, or alternatively, you can get one online.
A neck-speaker
Whether you're on holiday or relaxing at home, it's useful to have a good portable speaker to hand. Japanese company Sony have come up with the ultimate 'no-hands' speaker, which can be worn around the neck. It's ergonomically designed for optimum comfort and also vibrates to deliver low sounds more effectively. It's only available to buy in Japan, or alternatively, it can be ordered online.
A word-reader translator
When you're ordering food in Japan, the menus can be confusing. The Imisiru Word-Reader Translator is the ideal gadget for solving the problem. It acts as a camera, and when held over a particular word, translates it into your own language. The current model can translate in English, Japanese, Korean and Chinese (traditional).
An anti-theft monitoring alarm
Theft can occur anywhere, and it's especially frustrating if it happens when you're on holiday. The Trene Anti-Theft Monitoring Alarm guards your computer when you're away from it. All you need to do is position it on your laptop or tablet device, and make sure you take your phone with you. If the alarm detects movement while you're away, it'll make a loud sound to deter the would-be thief.
A 'hatbrella'
The sun can be quite intense in Japan. In fact, to keep people protected during the Olympics, the country's government suggested a 'hatbrella' to keep visitors sheltered from the Tokyo sunshine. It measures 60cm and comes with thermal reflective lining. While not the most fashionable headwear, it will certainly bring back memories of your time spent in the country.
A wearable biological clock regulator
This is one of those gadgets that you never knew you needed, and once you've tried it out, you'll wonder how you managed to do without it. It's a wearable device which helps to overcome unbalanced sleep patterns, and it uses light to recalibrate your body's natural rhythms. In simple terms, it reminds your brain that it's the morning, and as such, it's time to spring into action. It's also useful for combatting the ill effects of jet-lag and late nights in the office.
0